Add-In Leitfaden
Wie man eine Geschäftsanwendungs-Integration konfiguriert
Gehen Sie zur Konfiguration und navigieren Sie zum Tab Integration.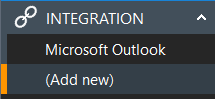 Um eine neue Integration hinzuzufügen, klicken Sie auf das Element (Neu hinzufügen) und wählen Sie die gewünschte Anwendung aus dem Dropdown-Menü aus. Then click 'Set' to start the configuration.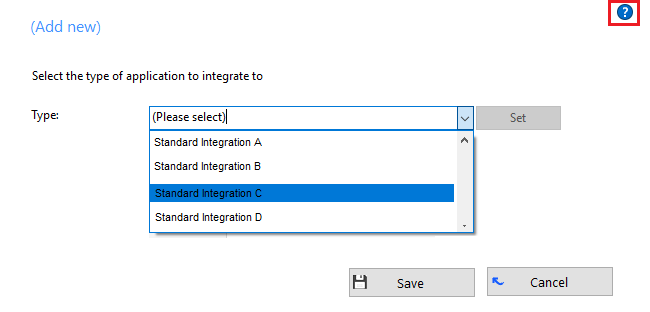 Klicken Sie auf (?), um eine detaillierte Anleitung zur Konfigurationsintegration für Standardanwendungen zu erhalten, die von UCx Integrator unterstützt werden.